There are no more items in your cart
Shipping

Free

Total

€0.00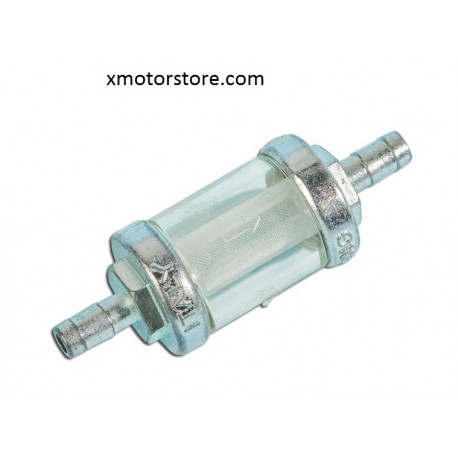  
Gasoline filter OMG ITALY D. 6
Gasoline filter OMG ITALY D. 6
Reference: FB 002
Brand: OMG
Gasoline filter OMG ITALY D. 8
Price
€5.19
Regular price
€7.42
 In Stock
Reference: 245.910
Brand: POLINI
FUEL FILTER d.8 mm POLINI
No customer reviews for the moment.
16 other products in the same category:
Reference: 001001032000
Brand: DM
Complete mini bike chassis DM 2021, Midi version. The bikes have the same technical characteristics as the complete versions without the following details: engine complete with carburetor. muffler with silencer. the bike in the picture has the following options: Aluminum forks ø 28 Aluminum rear swingarm (size of your choice on request) Built in...
Price
€2,906.84
Regular price
€3,229.82
 In Stock
Reference: 001002R07600
Brand: DM
Water pump support bracket for Dm. For Iame cs, tcm, bzm pump. 001002R07600
Price
€3.51
Regular price
€3.90
 In Stock
Reference: 1014
Brand: STAMAS
Pair support platforms Stamas aluminium mini
Price
€59.39
Regular price
€62.51
 In Stock
Reference: 161063
Brand: C4
Red silicone Spark plug cap. Universal for motorcycle spark plugs, screw cable connection with wire clamp.
Price
€7.44
Regular price
€14.88
 In Stock
Price
€20.08
Regular price
€40.16
 In Stock
Reference: 112.170.00
Brand: GRC
Wire brake midi / mini Grc front
Reference: 143.115.003
Brand: POLINI
STEEL PUMP CONTROL MOTOR PULLEY
Reference: 6007
Brand: STAMAS
Front fender sr r factory Stamas. Material: Resin Weight: 126g
Price
€22.62
Regular price
€23.81
 In Stock
Reference: 112.145.62
Brand: GRC
Hydraulic rear brake caliper support formula Grc 
Price
€37.72
Regular price
€47.15
 In Stock
Reference: GHR 080.001
Brand: GHR
Flywheel d.80 for Ghr engine complete with lever
Price
€93.33
Regular price
€111.63
 In Stock
Reference: 143.730.019
Brand: POLINI
Polini front black wheel 5 spokes 6.5 "steel gp3. Polini Code: 143.730.019
Price
€176.94
Regular price
€208.17
 In Stock
Reference: 001002R075B0
Brand: DM
Universal mini bike stand resistant and practical stand for minimoto support. DM Code: 001002R075B0
Price
€17.96
Regular price
€19.96
 In Stock
Reference: 127
Brand: DM
Kit radiator bracket for all models DM
Price
€17.39
Regular price
€18.30
 In Stock
Reference: 143.010.013
Brand: POLINI
Polini minimoto cylinder with piston, water cooling diameter 36 mm 5 ports. 40cc displacement Polini Code: 143.010.013
Price
€258.01
Regular price
€303.54
 In Stock
Reference: 1022
Brand: STAMAS
Kit screws for fixing seat and swingarm on frame (pz 6)
Price
€5.09
Regular price
€5.36
 In Stock
Price
€46.85
Regular price
€62.46
 In Stock