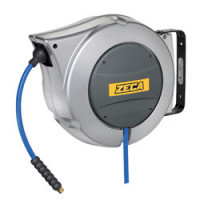 Workshop reels
Find high quality workshop reels at xmotorstore.com. We have a large selection of hose, electric cable and compressed air reels, ideal for keeping your workshop tidy and safe. We offer winders from leading brands in the sector, such as Zeca, suitable for any work requirement. Buy online now and enjoy fast shipping and home delivery on all reels.
Some examples of reels that you will find on xmotorstore.com: workshop reels, hose reels, electric cable reels, compressed air reels, Zeca reels, buy reels online at discounted prices.
Sorry for the inconvenience.
Search again what you are looking for