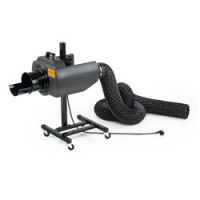 Workshop aspirators
Welcome to the "Workshop Exhaust Extractor" category of xmotorstore. Here you will find a large selection of high-quality vacuum cleaners designed to safely and effectively remove the exhaust fumes produced by cars and motorcycles inside workshops.
Different variants of exhaust gas extractors are available, depending on the needs of the workshop. We offer portable and stationary vacuum cleaners, with a variety of installation options to fit any space.
Sorry for the inconvenience.
Search again what you are looking for