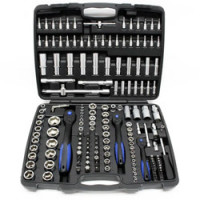 Workshop keys
Welcome to our Workshop Wrenches category, where you'll find a large selection of tools and accessories to help you get the job done more efficiently. We are proud to offer high quality products from the best brands in the industry, which are ideal for your maintenance and repair needs.
Our extensive range of wrenches also includes accessories such as hex wrench sets, socket wrench kits, allen wrench sets, motorcycle specific keys, and car keys.
All of the workshop wrenches dealt with are high quality, tough and reliable, offering excellent value for money.
Sorry for the inconvenience.
Search again what you are looking for