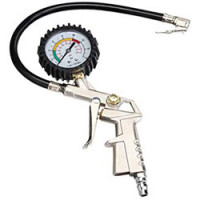 Compressed air tools
Welcome to the air tools category of xmotorstore.com. Here you will find everything you need for your compressed air projects, from air compressors to various accessories.
Our vast assortment of air compressors covers all needs, from small DIY businesses to the most demanding professional jobs. Choose from piston, screw or silent air compressors to find the perfect one for your needs. We also have portable compressors for jobs on the go.
But an air compressor alone is not enough. That's why we also offer a variety of accessories to help you get the most out of your air compressor. You'll find everything from air guns and air hoses to adapters and filters. If you are looking for a specific accessory, you are in the right place.
We are also proud to offer high quality products from industry leading brands such as Zeca, Stanley and Balma. This means you can be sure you are getting the most out of your compressed air tools and equipment.
Sorry for the inconvenience.
Search again what you are looking for