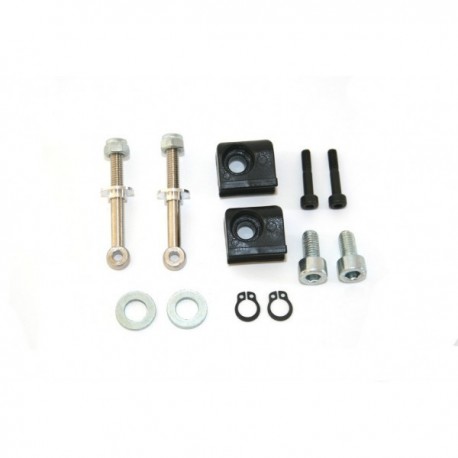  
Reference: GHR 037.001
Brand: GHR
Red clutch springs 2,5 mm Ghr
Reference: GHR 032.002
Brand: GHR
G-radius black Ghr minimoto clutch plate with 2 adjustable masses. The best clutch plate for a precise and quick setting of your clutch. Plate weight 130g compatible with Iame, Cs, Bzm, Polini, Ghr, Zocchi engine.
Price
€74.03
Regular price
€94.91
 In Stock
Reference: GHR035.003
Brand: GHR
Mini-bike clutch shoes GHR 2 masses 2G G-Carbotech. Massette for minimoto clutch, compatible with: Ghr, Cs, Tcm, Bzm, Polini. The GHR masses are suitable for racing use, perfect for short and long slopes, compatible with engines: Bzm, Iame, Cs, Tcm, Ghr. We recommend using an 81mm bell for running-in, and an 80mm bell for use.
Price
€52.34
Regular price
€67.10
 In Stock
16 other products in the same category: