There are no more items in your cart
Shipping

Free

Total

€0.00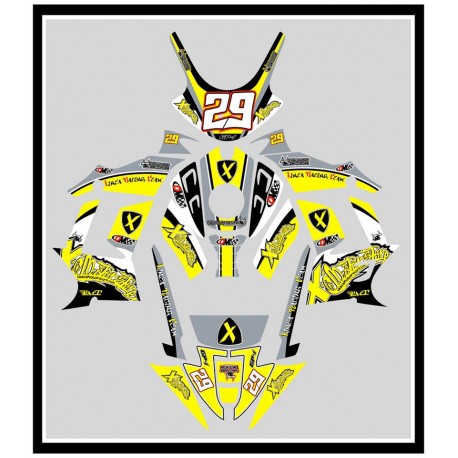  
Graphics adhesive for Dm
Graphics adhesive for Dm
Possibility of changes requested by the NUMBER PILOT.
The waiting time can vary depending on the requested amendment.
16 other products in the same category:
Reference: Grafica adesiva DM 2015 movistar
Reference: Grf.P.910.Ymh
Brand: POLINI
Full Polini 910 adhesive graphics
Reference: GRF.OHV.BMW
Brand: XRACING
Ohvale graphics reply Bmw
Reference: GRF.OHV.BMW
Brand: XRACING
Set stickers for Ohvale, the graphics kit is ideal to give a unique look to your Ohvale, protecting it from scratches and wear.
Reference: 050290
Adhesive sheet carbon look 35x50cm  "Real Fiber Carbon" sheets are made with a new fiber finish that enhances the three-dimensional effect of the material. The exclusive treatment makes the material soft and pliable, facilitating application even on curved parts.   The special 3M SUPERTACK acrylic adhesive allows the application of this material even on...
Price
€18.00
Regular price
€20.00
 In Stock
Reference: rockstar Lem bigbore
Reference: Graf.cbm
Graphics CBM minibike
Reference: GRF.OHV.M3
Graphics for Ohvale Moto3 GP
Reference: GRF.RPL.CHDA.
Graphics Blata Last Chaz Davies Ducati replica
Reference: X-GRAFICA LEM XXL
Reference: GRF.DM
Brand: XRACING
stickers DM 2017 complete graphics 
Price
€86.93
Regular price
€91.50
 In Stock
Reference: Grafica adesiva STAMAS R red
Reference: Grafica GP3 VR
GP3 VR graphics