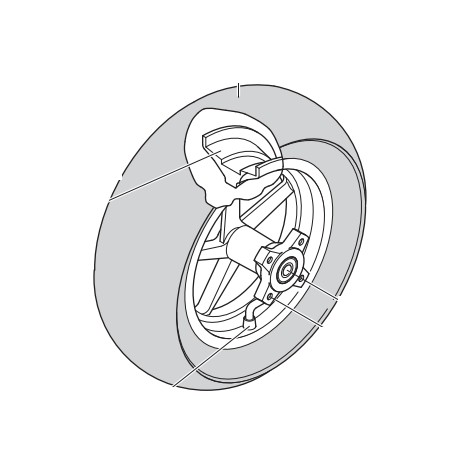  
CERCHIO POLINI POSTERIORE 5 RAZZE 6,5" STEEL GP2 - WHEEL POLINI RIM 5 SPOKE 6.5 "STEEL GP2
No customer reviews for the moment.
Price
213.13
Regular price
250.7466
 In Stock
16 other products in the same category:
Reference: 12002
- STAND UP MINIMOTO STAMAS
Price
241.12
Regular price
267.912
 In Stock
Reference: 102983
Brand: Motul
TYPE OF USE All types of chains : standard and with O - RING, X-RING, Z-RING. A result of Motul's experience in motorcycle racing, only for road use (sticky product), MOTUL CHAIN LUBE Factory Line is a lubricant specifically developed to lubricate racing motorcycle chains: Road Racing and Endurance. Specially recommended for very fast bikes : MOTUL CHAIN...
Price
11.53
Regular price
15.37
 In Stock
Reference: 9006
Brand: STAMAS
SILENT BLOCK KIT + BOLTS FOR COOLER PLUS STAMAS
Price
18.08
Regular price
20.0934
 In Stock
Price
69.90
Regular price
77.6652
 In Stock
Reference: 095
Brand: DM
Rear fender molded resin for steel swingarm
Price
39.53
Regular price
43.92
 In Stock
Reference: 112.460.00
Brand: GRC
HULL Fiberglass MIDI RRZ - RXM
Price
174.14
Regular price
193.492
 In Stock
Reference: 0.100.044.00
Brand: STAMAS
CHASSIS MINIMOTO STAMAS MIDI SR AIR BASE RACE  FRONT D.25, MECHANICAL BRAKES, TIRES 41 T / JUNIOR, FAIRING COMPLETE RAW OR PAINTED A CHOICE. (PHOTOS NOTES) ( DELIVERY TIME 20 DAYS )
Price
2,169.65
Regular price
2,283.84
 In Stock
Reference: LAM.001
Pair of fiberglass lamellas (various sizes)
Price
7.92
Regular price
8.6132
 In Stock
Reference: MTH 2001 C
MTH 2001 C version with internal battery  Available in degrees ° C or ° F - Range 30> 120 ° C - KIt Temp required for installation Internal battery 3 volts - CR2032 62 mm x 26 mm weight 30 g MTH 2001 C version with internal battery (MANDATORY TEMPERATURE KIT FOR MOUNTING "SEE ACCESSORIES")
Price
62.59
Regular price
69.54
 In Stock
Reference: 143.530.001
Brand: POLINI
UNIVERSAL FOR : IAME CS POLINI GHR ZOCCHI BZM 
Price
10.58
Regular price
11.140001
 In Stock
Reference: 112.353.15
Brand: GRC
GRC ALUMINUM TANK CAP ONLY FOR GRC 
Price
17.15
Regular price
21.4354
 In Stock
Price
131.88
Regular price
140.30
 In Stock
Reference: 001002R002B0
Brand: DM
Spacer conical crown side DM
Price
6.18
Regular price
6.50
 In Stock
Reference: 112.354.15
Brand: GRC
PARATACCO FOR MIDI PEDANA SUPPORT RRZ-3 GRC
Price
7.14
Regular price
8.9304
 In Stock
Reference: 4012
Brand: STAMAS
BRAKE CALIPER STAMAS FACTORY
Price
62.22
Regular price
65.4896
 In Stock
Reference: 112.240.14
Brand: GRC
LOWER ENGINE PIN D.14 MIDI RRZ-3 GRC
Price
11.44
Regular price
14.2984
 In Stock